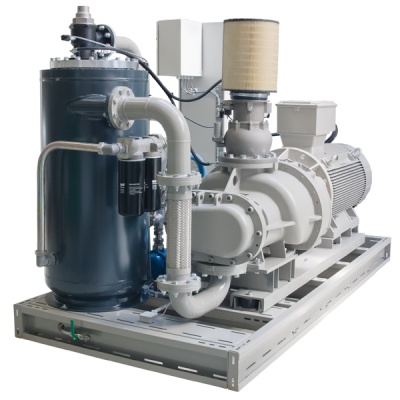 Rotary screw compressor DSD90
Product
Properties
Cooling:

Air Cooled - Water Cooled

Air:

Working Air

Working pressure:

8 - 13

Power supply:

380 - 480

Hertz:

50 - 60
The DENO DSD90 is a direct driven, oil injected, rotary screw compressor. It can be supplied with a sound reducing enclosure and/or quick release panels or as open unit for easy check & maintenance. Operation of the compressor is fully automatic by use of a highly sophisticated but user friendly PLC panel. The DSD compressors can be supplied as standard units or as custom build packages with integrated separators, filters and/or dryers, minimizing installation time and space.
Air cooled or water cooled
Direct driven
Working pressure (bar): 8 - 13
Max. working pressure (bar): 13
Voltage (V): 380 - 480
Hertz (Hz): 50 - 60
Capacity (m3/h): 588 - 669
Lower pressure on request.
Info:
| Bar | M3/h | 50 Hz | M3/h | 60 Hz |
| --- | --- | --- | --- | --- |
| 8 | 942 | 50 | 1072 | 60 |
| 10 | 822 | 50 | 935 | 60 |
| 13 | 720 | 50 | 819 | 60 |