Another achievement completed!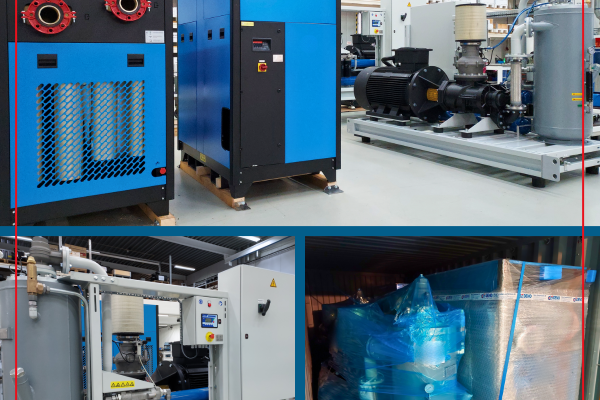 We've recently completed an impressive order for our United Arab Emirates client. Two oil injected, fresh water cooled rotary compressors, delivering 1675 m3/hr at 160 kW each. In order to complete with the air quality specifications specified by the client, it was mandatory to install refrigerant air dryers capable of 2640 m3/hr at a dewpoint of +3°C.

The shipset was transported in a 20 foot container with minimal extra space to minimize the footprint in terms of environmental pollution.
This is yet another great example of the capabilities that Deno has to offer. Interested to know more, please visit our website; www.denocomp.nl
Back to overview